2 in 1 : Super Mario Pop Quiz Game + Guessing Game + Calender all in one app.
---
Test
your knowledge on Super Mario Bros in this fun Quiz game. Also once
your done with that you can play the Super Mario Bros random guessing
game.I love Super Mario and really made this for myself but I love sharing!!
Download direct from sourceforge
http://sourceforge.net/projects/andromoapps/files/MarioQuiz.apk/download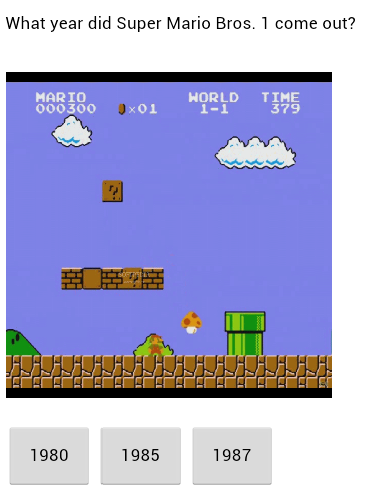 " />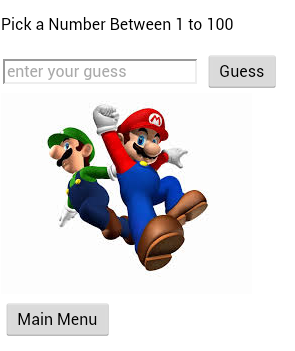 " />
Tagged: